Quality Control Solutions
A Reliable Quality Control Solution for Your Company
AgriFuels in Glastonbury, CT has developed a web-based Quality Control Solution (QCS) to help companies manage the health of their quality programs. Our solution provides Internet visibility of these programs to all levels of management.
The program is based on the requirements set by the International Organization for Standardization (ISO) 9001 and BQ-9000. We have met the qualifications for Quality Goals, Policies and Procedures, and Work Instructions, which include Cause and Correct Actions. These procedures ensure that the quality system is visible to management online.
The BQ-9000 program is a unique combination of the American Society for Testing Materials (ASTM) standard for biodiesel fuel production and one set by the National Biodiesel Accreditation Program. The latter is a cooperative and voluntary program for the accreditation of producers and marketers of biodiesel fuel, which focuses on overall quality management systems.
The BQ-9000 certification program builds on the ASTM D6751 fuel quality standard by requiring companies to have approved quality management systems, including storage, sampling, testing, blending, distribution, and fuel management practices.
Accreditation is awarded following a successful formal audit of the facility and the commitment of the applicant to produce biodiesel fuel that meets the ASTM D6751 specification. The accreditation process is comprehensive and includes a detailed review of the applicant's quality system documentation, followed by a formal audit of the applicant's conformance to its system.
AgriFuels has assisted many producers and marketers achieve this industry standard and annually contracts with them to maintain their web-based QCS quality management systems and conduct annual surveys to maintain certification. You can learn more about the program at www.BQ-9000.org.
In 2014, AgriFuels contracted to certify Aerospace producers of production and maintenance tools to the ISO 9001 standard. These producers continue to be certified, and AgriFuels assists these companies in maintaining their annual certification using our online QCS quality management program. This is a service that AgriFuels can provide others in the aerospace and industrial production industries as well.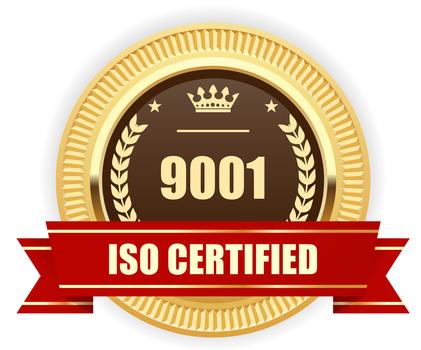 In 2016, we expanded our capabilities to provide ISO 9001 certification services to the emerging cannabis industry, focusing on state-approved medical marijuana cultivation and distribution. This service provides a gap analysis for established requirements, documentation development and tracking, and cause and corrective action all aimed at achieving superior performance and reducing costs of production.
We take security seriously. To make sure only the right people have access to your data, our QCS program is password-protected for individual customers. Our solution is on our website at www.agrifuels.com.
For more details, feel free to get in touch with us. You can also contact us at (860) 663-9811 for an online demonstration of our QCS capabilities.